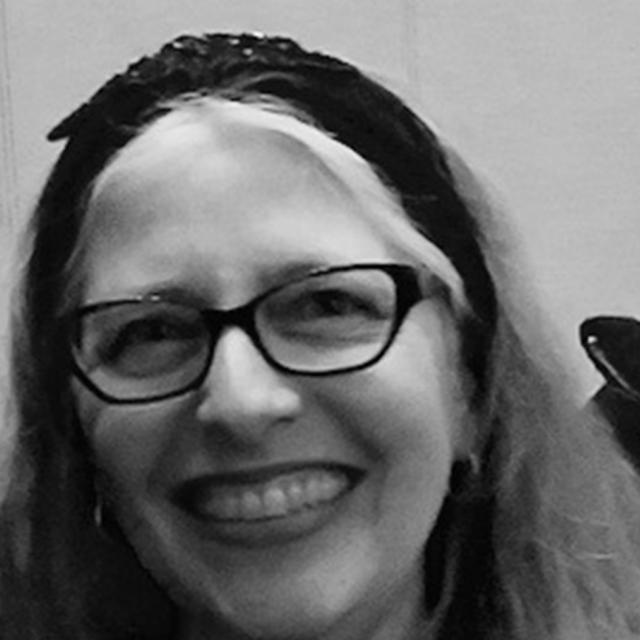 Julie Bernstein (13)
CCS is honored to showcase 50 individuals and activities during our 50th Anniversary to share our rich history and amazing people responsible for making our unconventional College possible! Return regularly to learn more. 
Julie Bernstein, a four-time Emmy-award-winning composer, earned her B.A. in Music Composition from CCS in 1980. Julie remembers her time at CCS as an "…environment that allowed us [students] to have complete academic and creative freedom, which incidentally is what initially attracted me to UCSB (apart from the stunning campus and its surroundings!). I felt encouraged and motivated to explore all the arts, and believe that my experience in CCS contributed greatly to my creativity and personal expression."
After CCS, Julie spent an illuminating year at the Paris American Academy of Fine Arts and then was a graduate in composition at California State University of Northridge. Julie completed the Composing and Arranging Program (CAP) and the Film Scoring Program (with Allyn Ferguson) at the Dick Grove School of Music, and attended the Lehman-Engel Musical Workshop (as a composer working with lyricists) and UCLA Extension film composer workshop and classes with Don B. Ray.
Julie has had the good fortune to work on multiple classic animated television series as composer, orchestrator, songwriter, arranger, and singer. Some of those include Animaniacs, Pinky and the Brain, Freakazoid!, Histeria!, Make Way for Noddy, and Baby Looney Tunes. Julie and her composer husband, Steve Bernstein, have collaborated on numerous projects, including cartoon series, CDs, independent films, and chamber music. Julie's choral and concert music has been performed in Los Angeles, and her arrangement for the Turtle Island String Quartet and Tierney Sutton can be heard on Ms. Sutton's Grammy-nominated album "After Blue." Julie has written numerous arrangements for string quartet and voice, the most recent having just been recorded in Paris by Natalie Dessay and members of the Paris Mozart Orchestra.
Nominated for two Annie awards and 16 Emmys, Julie has won four Emmy awards for her work on Histeria! and Animaniacs. She also won the 1996 Network Award for Music Package/Sound Design for her arrangement and orchestration of the Warner Brothers interstitial Crazy Careers.
Julie's advise to current and future students is to take advantage of the variety of courses available and explore anything that seems interesting. "You never know what may spark your curiosity and become a lifelong passion."